Did you know that you can work with Keyapp.top in a completely different way? We also pay money to our customers! How?
In addition to the motivated traffic, we provide the opportunity to participate in our referral program and get profit from each brought client!
WHAT WILL YOU GET?
For example, User A led User B. Then User B led User C and so on. User A will receive 10% for each payment of User B. In the table below, we gave examples of how much you will receive from a certain replenishment of your partner: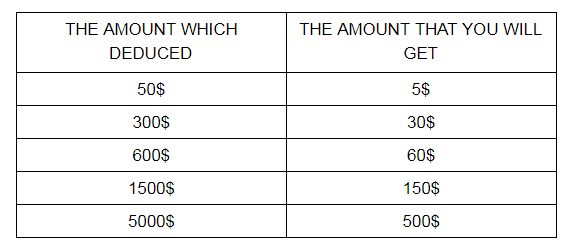 HOW DOES IT WORK?
You offer for your friends and acquaintances your personal referral link, and recommend to promote their Google Play applications on Keyapp.top (the link can also be posted on Facebook posts or on blogs and forums); 

You'll get 10% of the funds made by the user who registered on Keyapp.top, using your referral link;
Withdraw money.
Where to find your referral link: Dashboard → Referral Program → Referral Link (example below);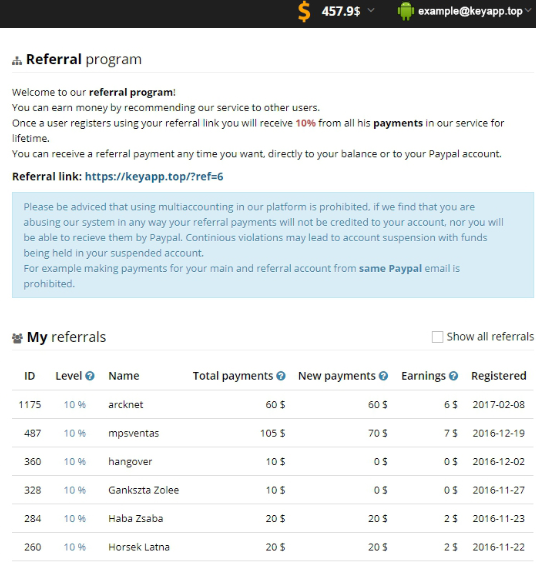 ARE THERE ANY EXAMPLES?
You can pay attention to the earnings of one of our clients, until the moment he withdraws his funds.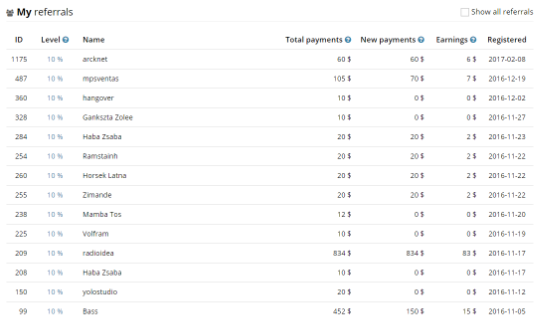 AND HOW TO WITHDRAW MY FUNDS?
The easiest way is to withdraw your funds to your PayPal account, or you can spend this money on promotion: everything is at your discretion.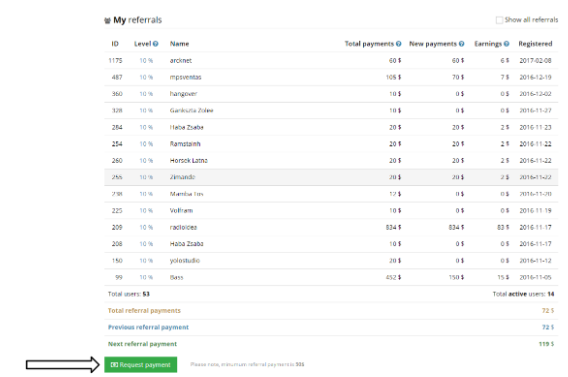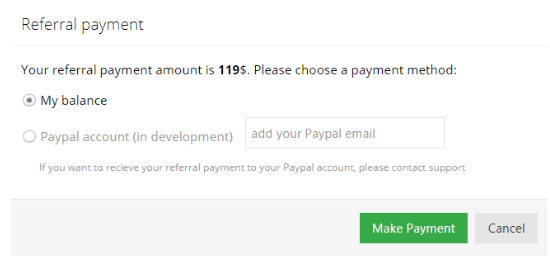 We hope this article was helpful to you. If you have any questions – contact us, we are always happy to help you!