Some clients make mistakes that eventually harm their iOS or Android applications messing up the whole marketing campaigns. Budgets are spent with no return on investment and clients hurry up to blame promotion by keywords for its little effectiveness. The same situation happened with the Face and Body editor for women app. Its owner asked for a full refund of his campaigns, as he saw no results in organic traffic. We refused to refund for the installs he had bought, as our work was done and he was solely responsible for keyword collection and promotion but suggested our help with the app marketing. Learn how we saved this disaster campaign.
Where we had to start with?
Our client had one application and promoted it in India for English search requests. It is his 20th day at the platform and he has already created 3 campaigns and spent 200$.
We began with the analysis of campaigns.
First campaign. He ordered 1,000 installs by package. It means that our users followed the direct link to his app page and downloaded the Android application. This type of installs is good for clients with no keywords in index. As you see down below, Face and Body editor had already had keywords in the index, so it was a waste of money (65$, that is with -50% discount for the 1st order) and time in this case.

For the second campaign, he decided to promote his "photoshop" keyword. Originally, the application was at the 79th position by this keyword. Our client decided to create a 7 days long campaign with 50 installs per day.
There are 3 major mistakes with this order:
"photoshop" keyword is not relevant for this application. Sure, it is somehow connected with photo editing, but the precise niche of the client's application is photo shape and appearance editing. Even more, it is for women that are ready to make their faces, curves and haircuts look better than they are. So, even when the app will be in top 10 for this search request, little people will click the icon and even will be ready to download it, as they were more likely looking for a fast and free photoshop alternative at Google Play.
Even though the word "photoshop" will not give organic installs itself, promotion by it is a hard task. It is a high-frequency brand keyword and it is in 79th position. It means it is some 200-300 installs away from 20th positions and it will need thousands of downloads to reach a noticeable 5th or 3d position.
The number of ordered daily installs is too high for a low position in search. We recommend to order 10-15 installs per day until the keyword gets to the 20th position. The logic is that no one will search for you at 79th position, so you should get minimum numbers of installs and that will be just enough to rank up in search. But when you get to some 20th positions, competition and volumes of organic traffic increase, so you can gradually order more installs.
Are you afraid to mess up your own promotion by keywords?
Write us for a free consultation and app promotion strategy!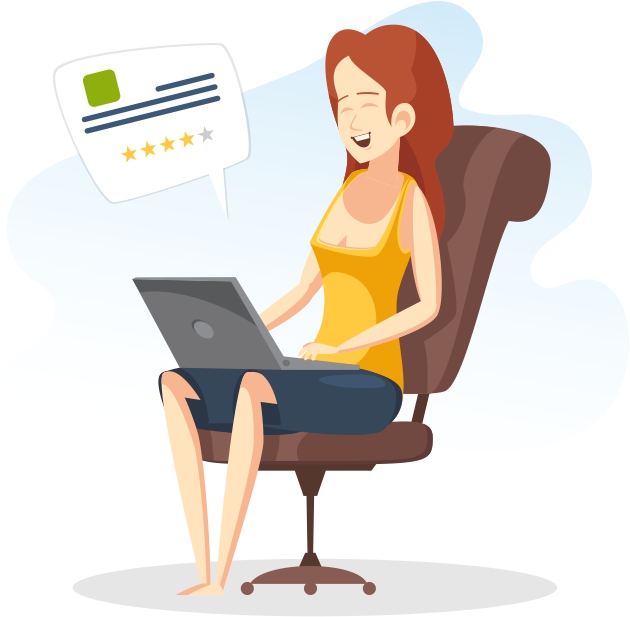 The third campaign. After promotion by "photoshop", our client decided to switch to the keywords he considered relevant. As a result, he began promotion of the following words and phrases for 5 days:

The spread by days will be the following: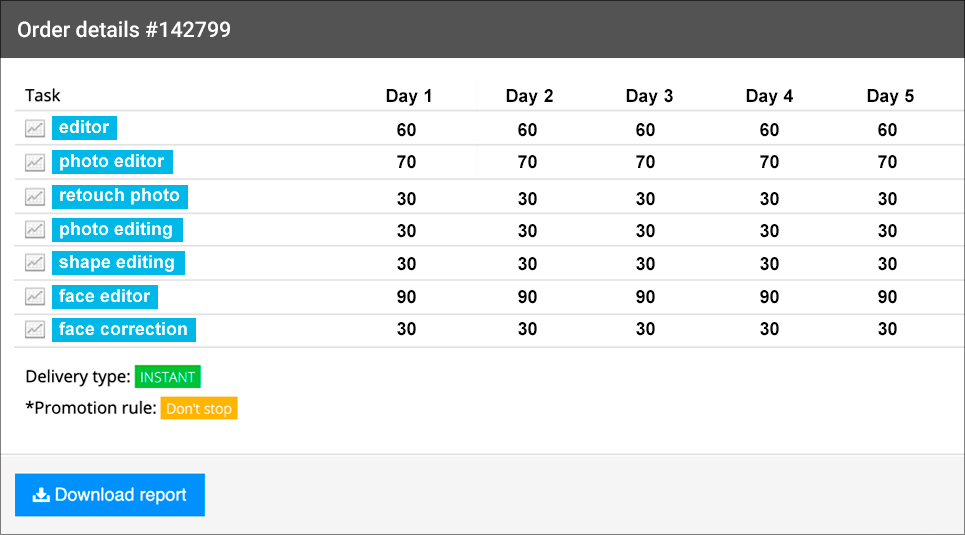 Once again, the keywords he used were not 100% relevant. They were more suited for editor apps than photo shapes editing. So, even if he gets to top positions, conversion rate into install from Google Play search will be too low to return the investments into promotion.
When the campaign ended and he saw no organic installs from search, our client decided to contact support for a refund. However, he was choosing keywords on his own and was managing his marketing strategy too. We can not refund the orders that we have successfully done (we provided all the installs ordered), but our ASO and Account Managers agreed to help with keyword collection and tuning of the first correct campaign. They used the Smart Campaign to find all the possible keywords and manually checked if they are relevant in the Google Play search.
What keywords do you need for promotion?
We can tell you! Send us your app link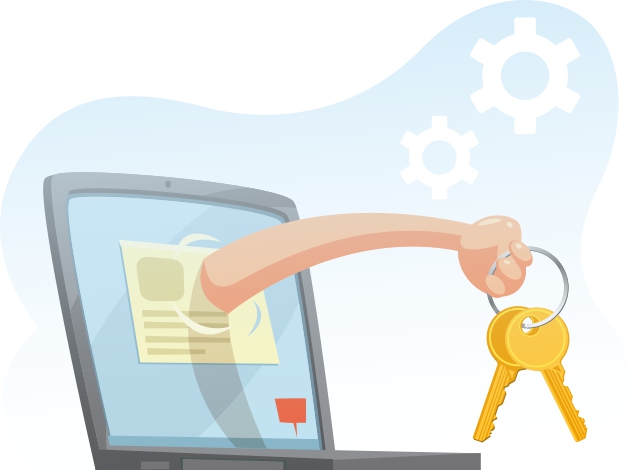 After the search for keywords and grouping, we decided to focus on these words and phrases:

The keyword cloud for this application is significantly bigger, up to 100 positions, but to get a quick and most noticeable result, we suggested to focus on these words and start with 3 campaigns, for 7 days each.
For the first campaigns, we suggested to buy installs this way:



We promoted with 10 installs till the first keywords got into 20th positions. We created a separate campaign for them and began to increase the number of installs per each.


So, what did we fix?
First, we stopped promotion with overwhelming numbers of installs. It saved positions by keywords and client's budget.
We also changed the priority of promotion and focused on more relevant (so, more convertible into installs) search requests.
We spread keywords into meaningful groups and began promotion with little numbers of installs.
We focused on "job-to-be-done" words instead of brand searches.
Where did we fail?
When we were already promoting the application, we tried to convince our client that his visuals do not suit the app theme, so he should improve the icon, screenshots and captures. Look at his original icon and screens below. We were especially concerned about the app icon. It did not present the idea of photo shapes editing. That is why the icon click rate was very low. Finally, on the 3d week of promotion, our client decided to change his title, icon and screenshots. However, it is better to improve all crucial app page elements a week before promotion.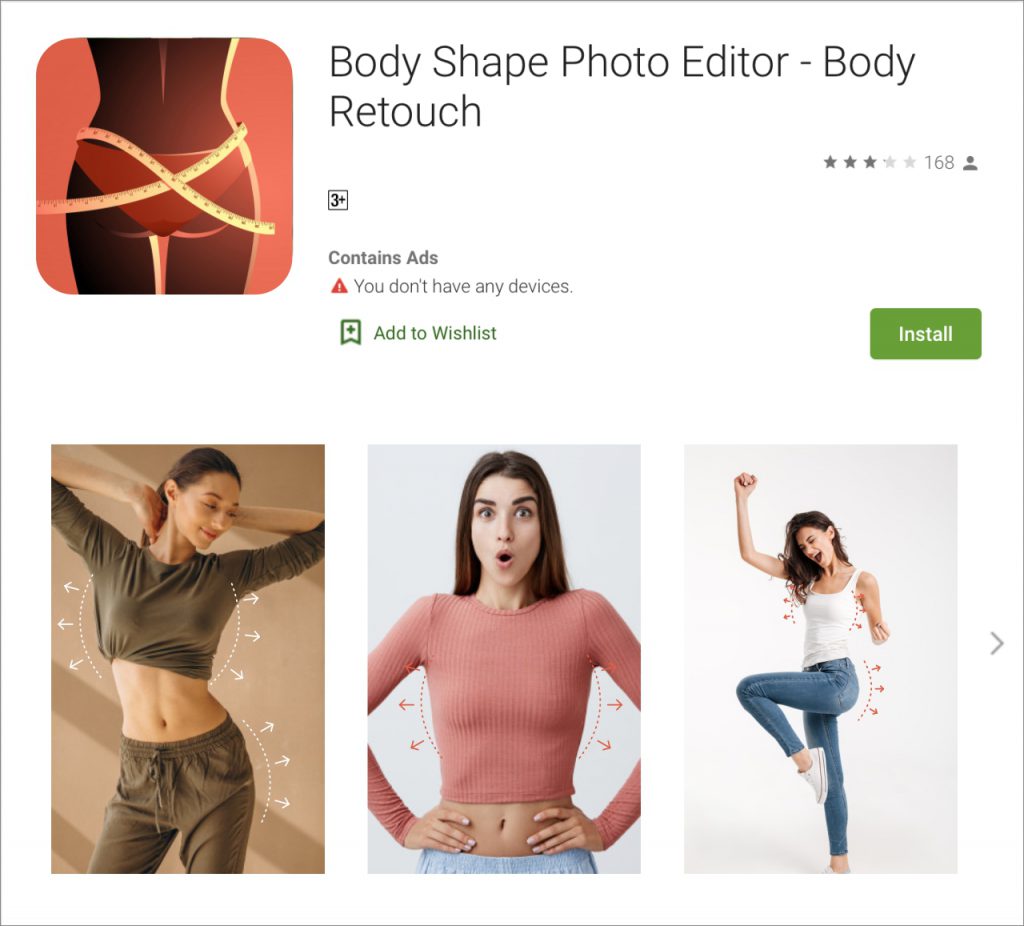 We present in this article the visuals and keywords with the client's consent.
Need help with promotion by keywords?
Write our Support Team. We help for free.