SMART campaign is a special tool for creating the most optimal campaign for your app to reach TOP positions by a maximum number of keywords with a minimal budget.
How does SMART campaign work?
We will automatically select all keywords and create a professional campaign in one click and suggest you the best keywords list with calculated ratio of installs per day for maximum results. All you need to do is:
Add the app you want to promote and select a country;
Define the budget you wish;
Confirm the keywords list;
Start the promotion and observe your app reaching the TOP!
What is the main advantage of SMART campaign?
This option saves your time and gets a well-thought promotion with 3 minutes of campaign adjustment.
How to use Smart Campaign?
Step 1. After you logged in, go to the «Orders» menu on the dashboard and choose «Add SMART Campaign» option.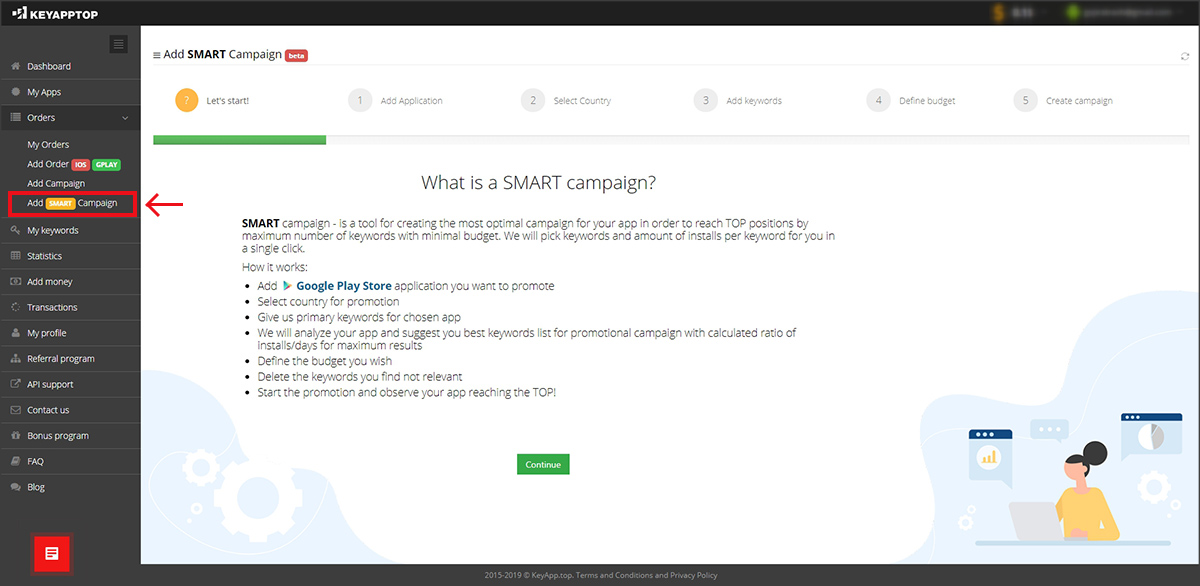 Step 2. Don't forget to to read all the steps you have to take to create a new campaign you need while creating a new campaign and press «Continue».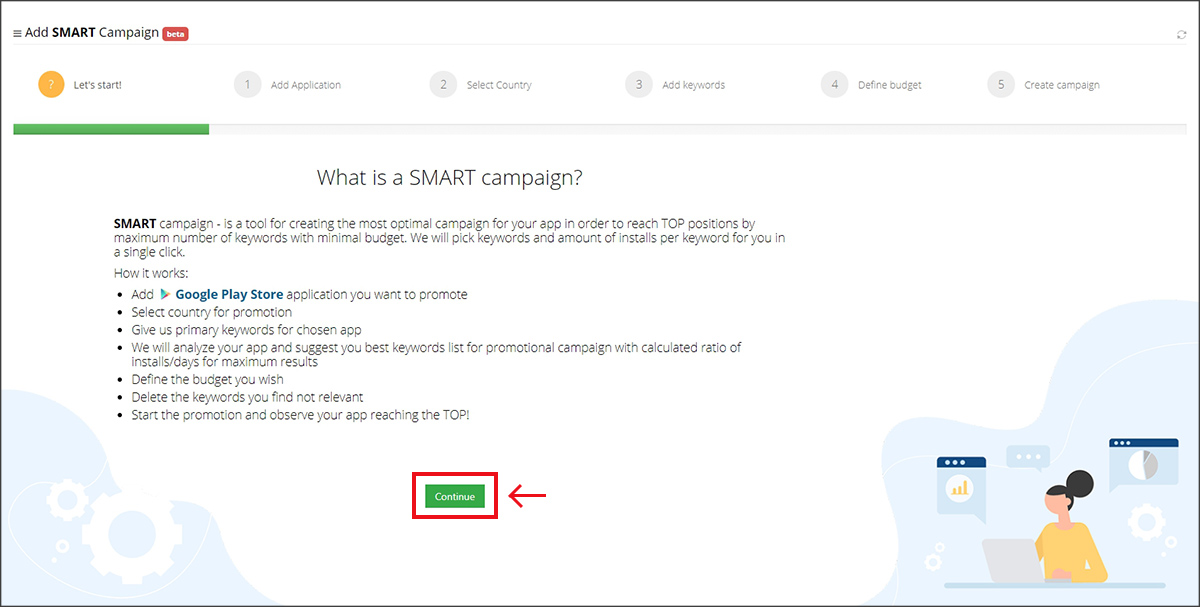 Step 3. Add an app you want to promote. You can add a new app or select one from the list of apps you've already added.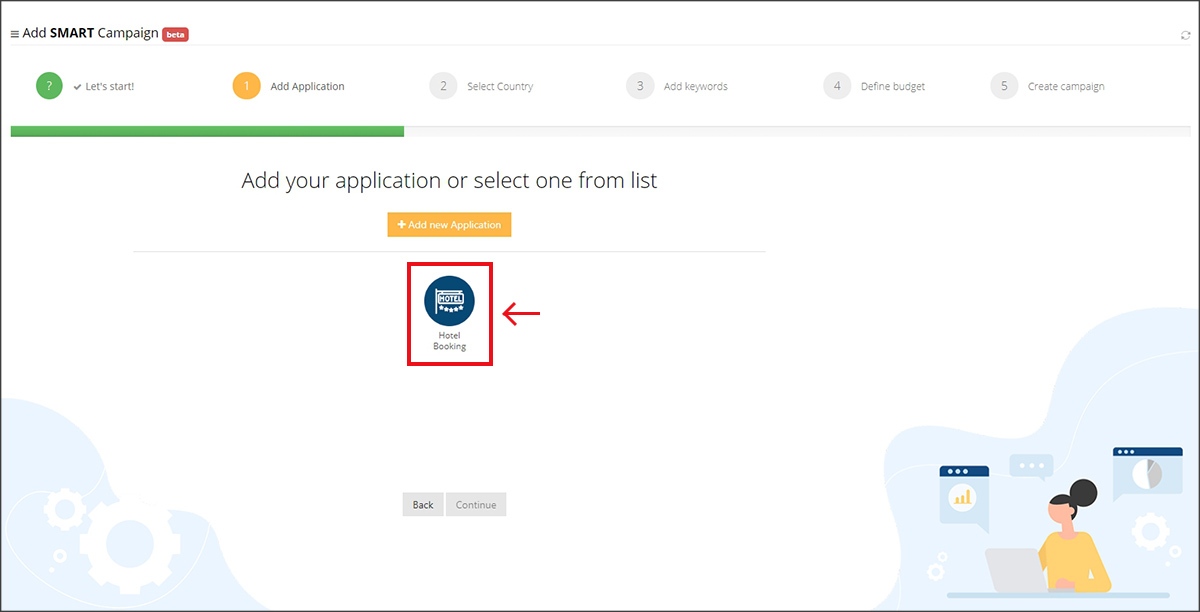 Step 4. Select the country you want your app to be promoted at.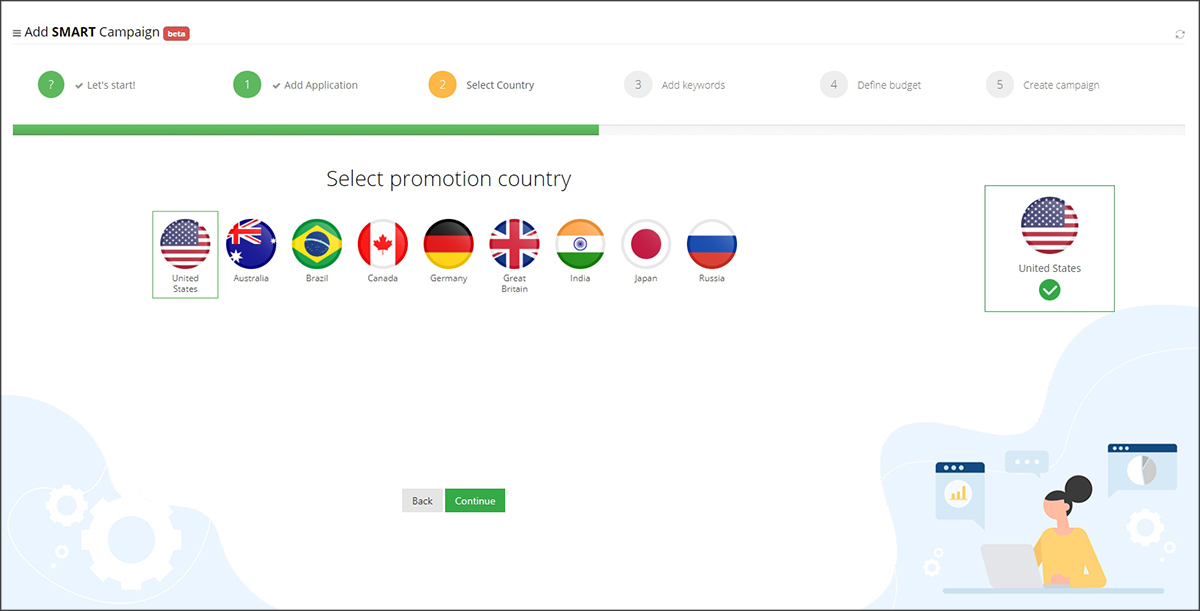 Step 5. Add the relevant keywords for your app or if you don't know them — just skip this step.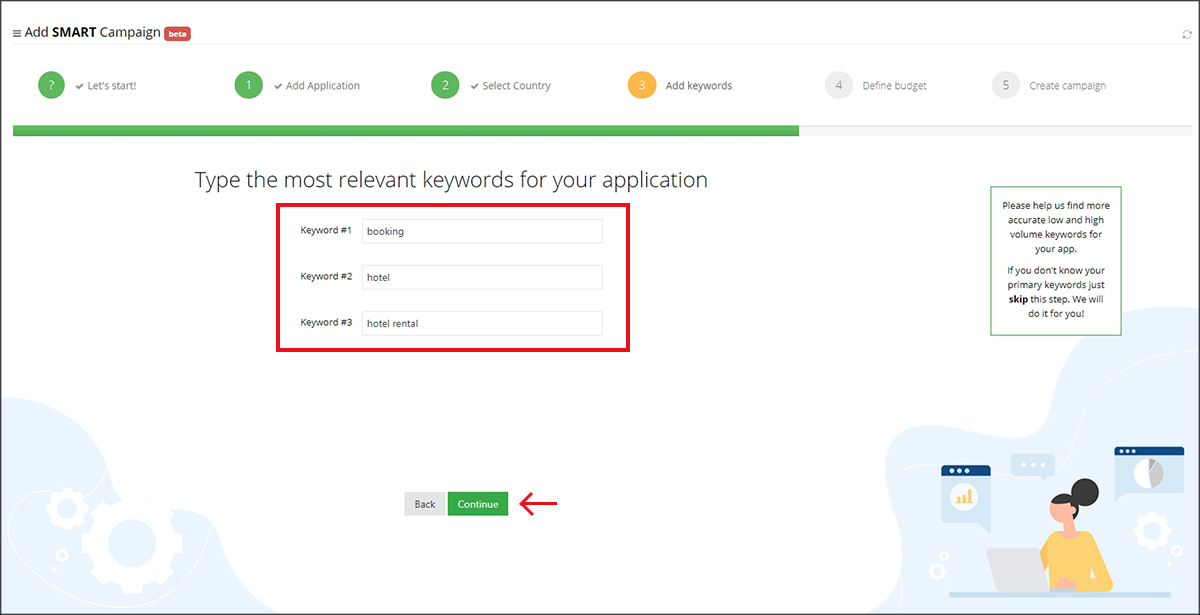 Step 6. Define your campaign budget from the simple one to professional. Choose the suitable keywords for the app from the suggested list and remove other keywords you don't want to promote.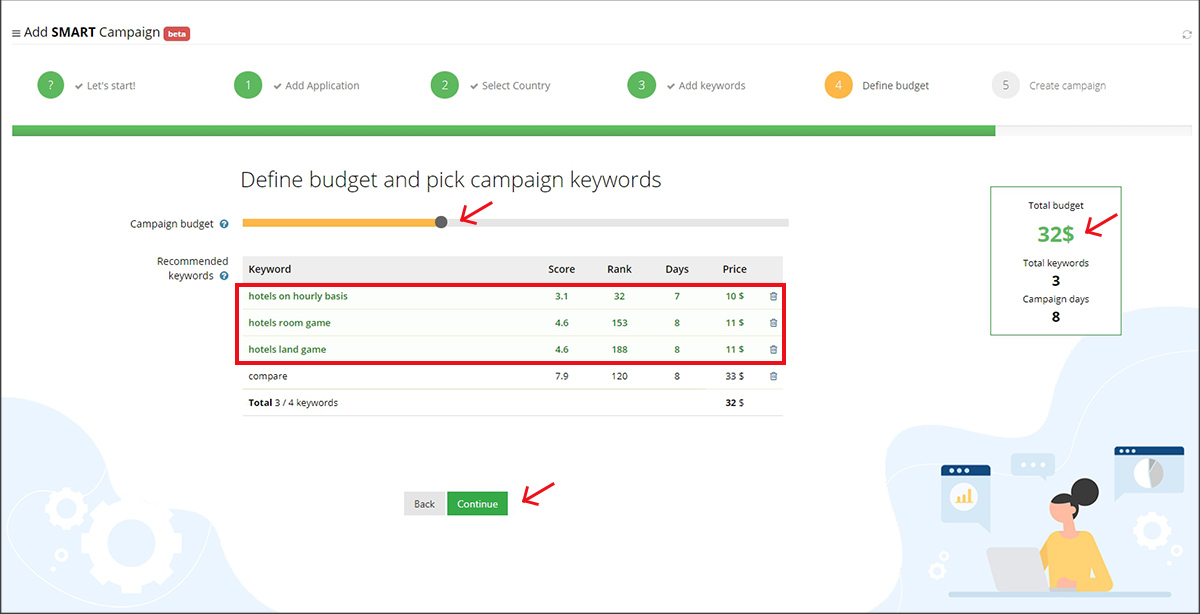 Step 7. Check out and confirm all the campaign details. You have 2 options: to start it immediately or save it as a draft, if you need to refill your balance first .