Keyword promotion – is a process of installing your app by the required keyword (by which a user finds your app).
The keywords – are words or phrases that represent search queries for which the app is searched by users.
Also, keywords – are an integral part of app's optimization (ASO). The more keywords you write in the description – the more likely that users will find and install your application. This is why keywords are very important.
You should use keyword installs traffic to affect the rank of your application directly. It means that while users install your application via keywords, your apps' rank grows. Further it helps target users to find your application faster as it will be in the TOP of the rank. Finally, you can boost your app's rank faster and get a lot of organic installs soon after your application will appear on the Google Play Market.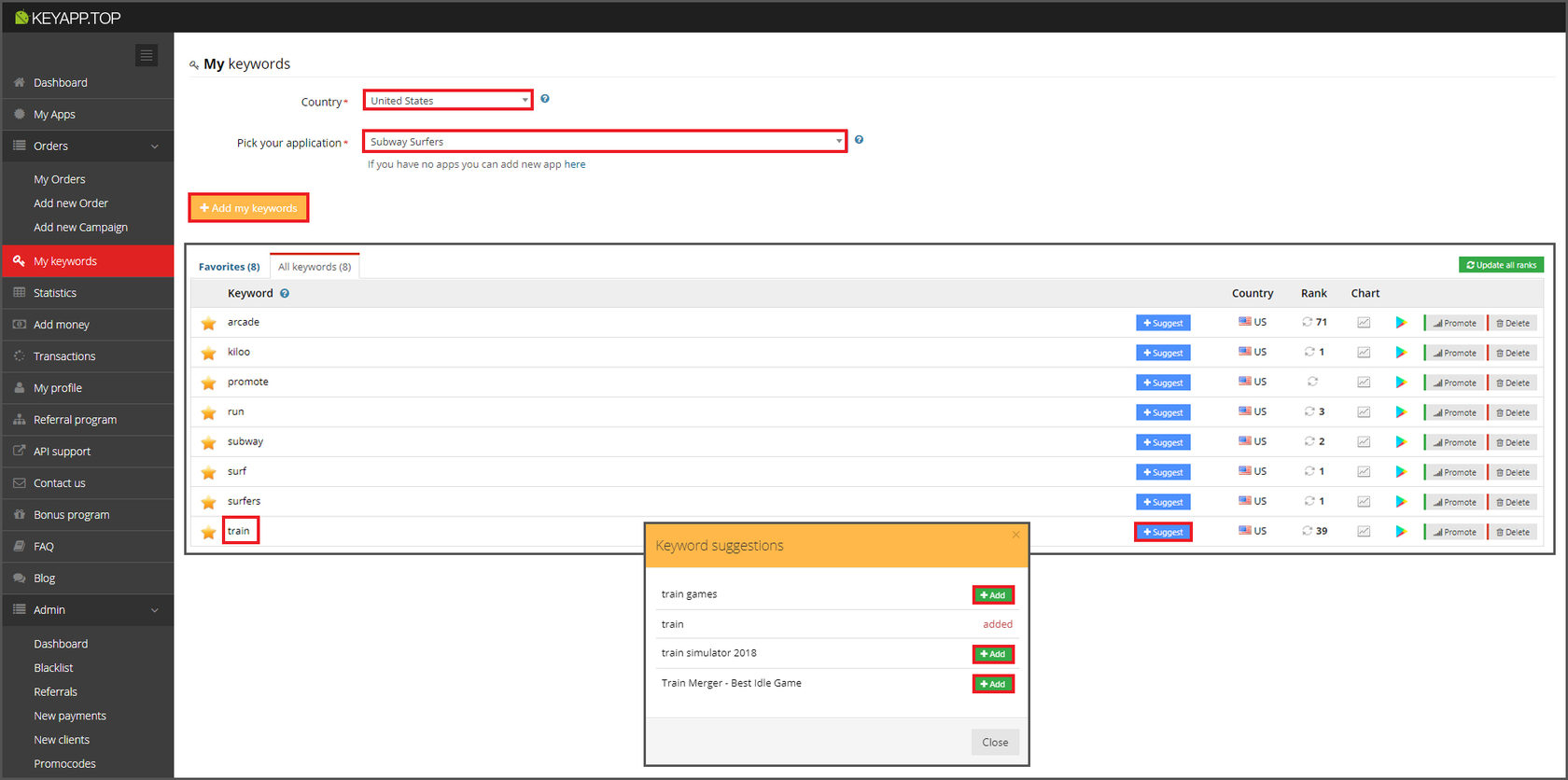 *Note, that in keyapp.top dashboard you have a personal keyword section where you can see all your keywords and also, you can pick up more similar keywords and expand your keyword promotion campaign.