Go to "Add High Quality Reviews" section
Choose Store, Application and Country
Choose the type of reviews. You can add your own texts or choose "Write reviews for me". With this option we will create the reviews texts by ourselves. To add your own texts press the Add custom reviews button.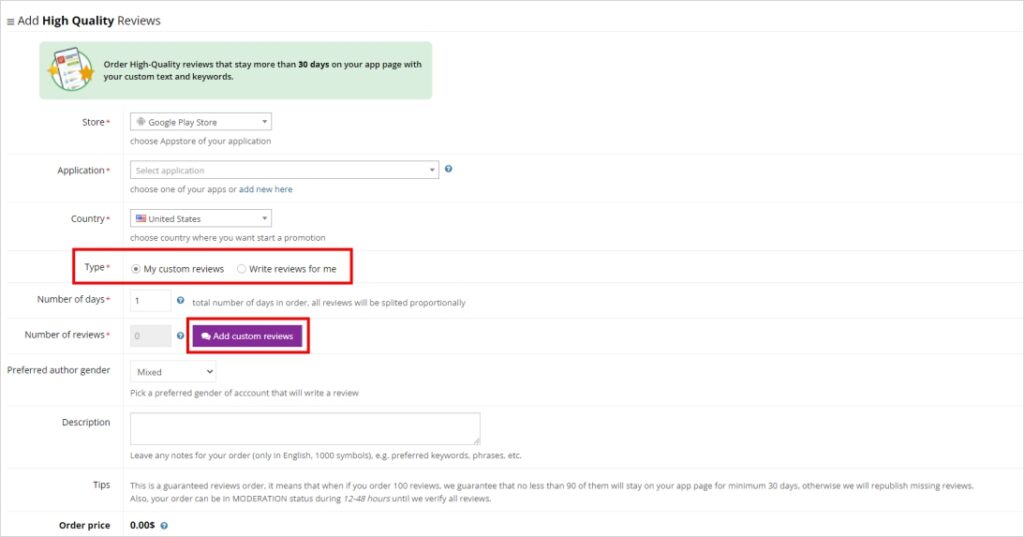 You can also set the amount of days to spread the reviews. They will be splitted proportionally for the amount of days you set. The minimum amount daily for Android is 1 review, for iOS is 5 reviews.