Find «Add new Order» in the «Orders» menu that it is located on the left side of your dashboard. Go to the «Add new order» section. Follow these steps then:
Choose the country for promotion;
Select an app that you added before;
Specify the number of installs and split installs for the number of days;
Select the way of promotion: by package ID or by the keyword (read how to choose here).
Add rates to your app
choose installs delivery type;
Press «Start promotion».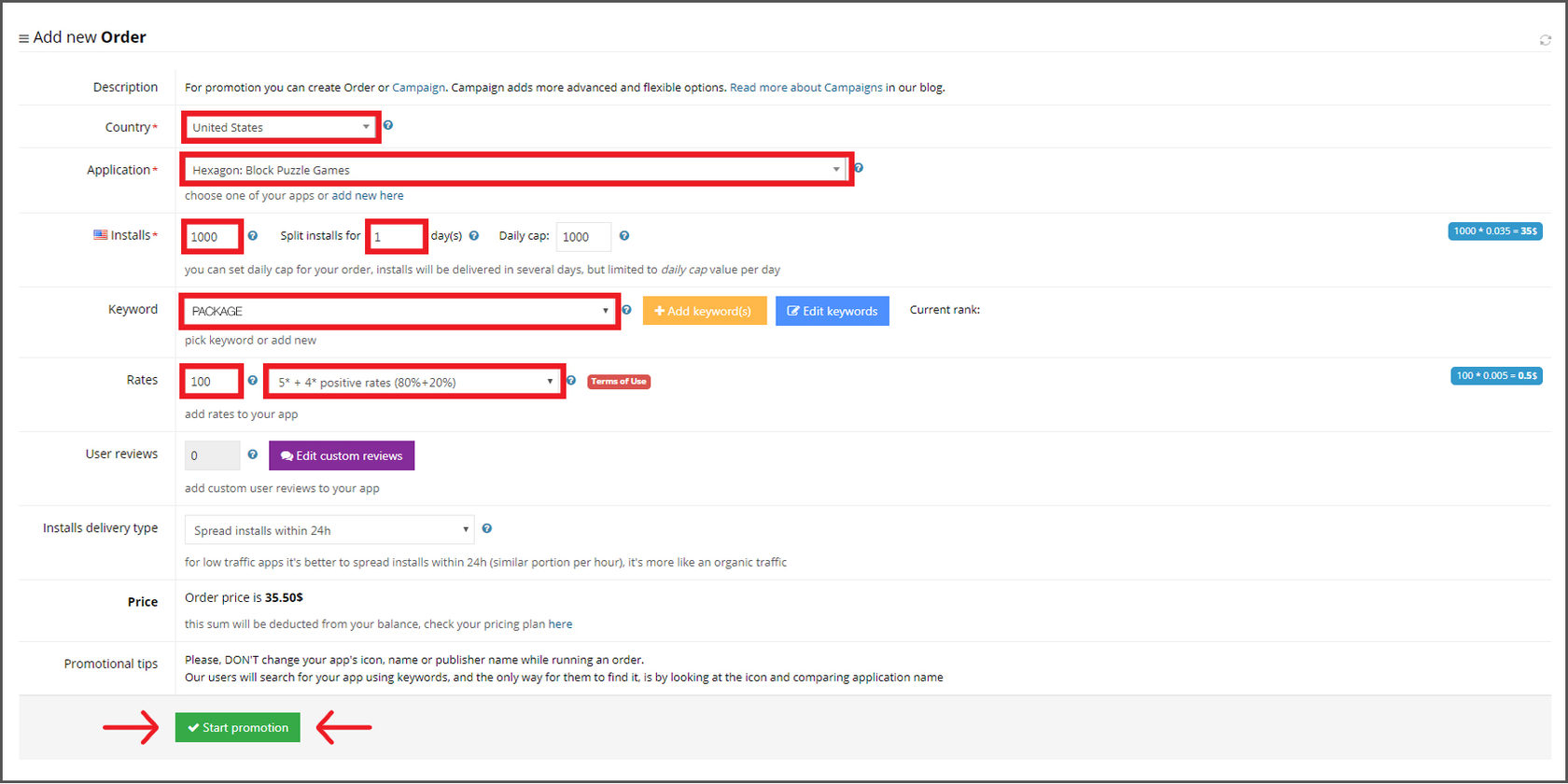 If you need keyword promotion:
After choosing the country, the app and number of installs, go to «Edit keywords» option and add the keywords you need by pressing «Add my keywords» button. (Read here on how to choose the keywords for your application).