Daily amount of installs depends on the region, app quality, keyword difficulty and app position. When you need 10 or even 30 installs per day for the keyword, you can order their immediate delivery. However, when planning promotion at top 10th positions, the numbers of daily ordered installs can be from 200 to 500 installs per day.
While creating a campaign for Android in the USA region, choose the 24spread option before running campaigns. We will deliver keyword installs in equal portions throughout the day.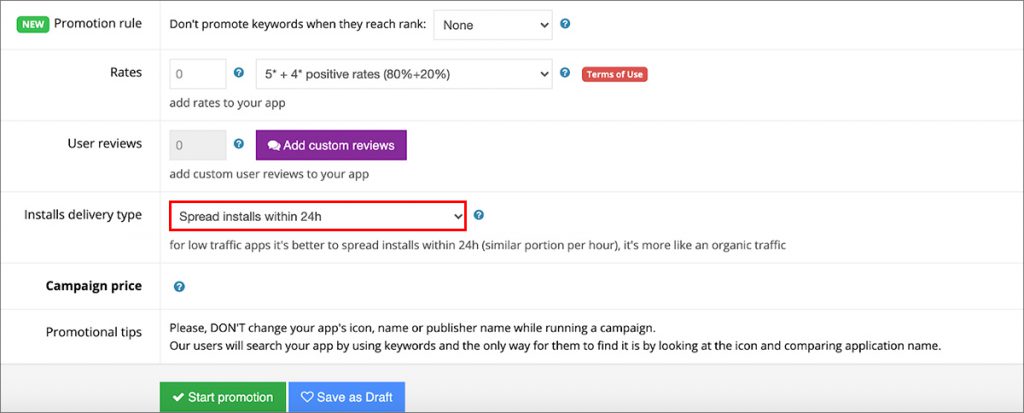 I can not use this feature for other countries, why?
As we can deliver big numbers of incentive installs frown USA, we can supply you with thousands of keyword installs per hour. Play Store algorithms may consider this suspicious, so spreading is an option. However, Germany, Great Britain, Brazil and even more minor regions are less popular among our clients. So, we can offer some 20-30 installs per hour for this region for one application. There is no need to spread your 400-500 downloads throughout the day, as we will do it on our own.
We can count the number of installs and create the most effective campaign for you with the right spreading. Just write us!