Statistically, 60% of ASO managers and app marketers do not use keyword installs for iOS or Android promotion. As a result, they lose any chance to get a high and stable traffic flow of organic installs.
This article helps you do a simple start, neat planning, and effective promotion for the application. We will start by picking up the keywords. After that, we will gradually expand the keyword cloud covering relevant traffic for the product.
Disclaimers before we start promotion
Keyword installs can be done by real people and bots. In the first case, you can order additional retention, in-app activity and ask to leave the app on the device a bit longer. Keyword installs by real people are good for a small scale promotion: when you need 10-20 installs per day in a 20 days promotion plan, the likelihood of the same person downloading your app again is relatively small, especially for popular regions. With a higher demand for keyword installs, bot installs become more effective: they can be done in mass and have a simple but still effective behavior for promotion by ranks. They search for the app, open it, stay active in it and close one. When you promote your application for 10-15 keywords at 10th positions or higher, you will need from 1,500 to 2000 installs per day for Google Play or App Store marketing.
Incentive installs do not harm your application: it will not be banned. However, when you order installs extensively, you can lose your ranking or even index for the keyword. Here we write about it in detail.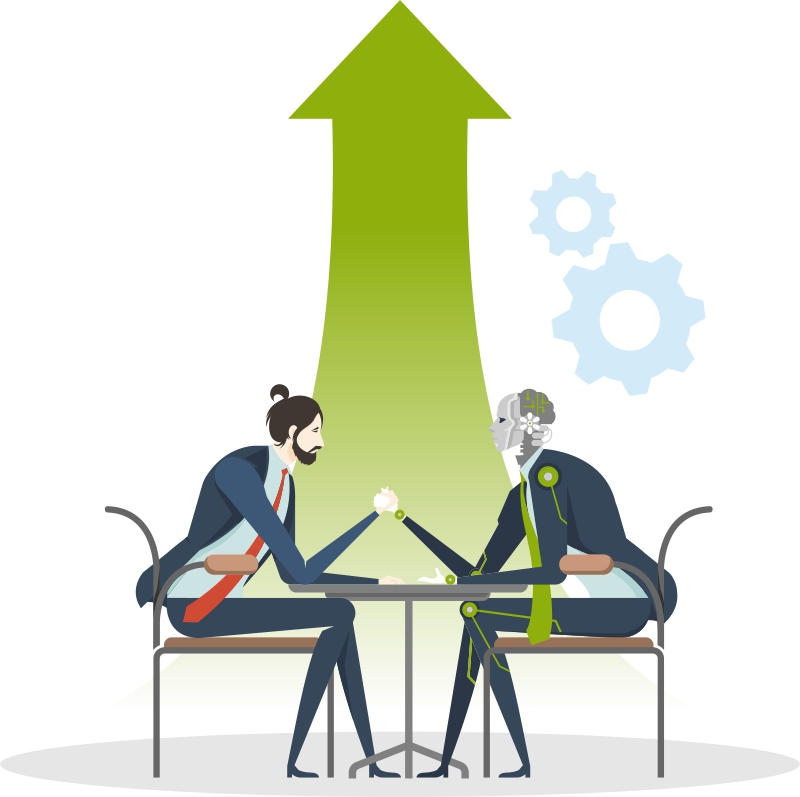 So, let's get started with planning for promotion
First, decide what you will do: a test or solid promotion.
If you want to make a test and spend 20$ for it (that is a minimal payment available at keyapp.top), pick a non-competitive word for promotion. Go to the My keyword section and either add one or choose from the previously added: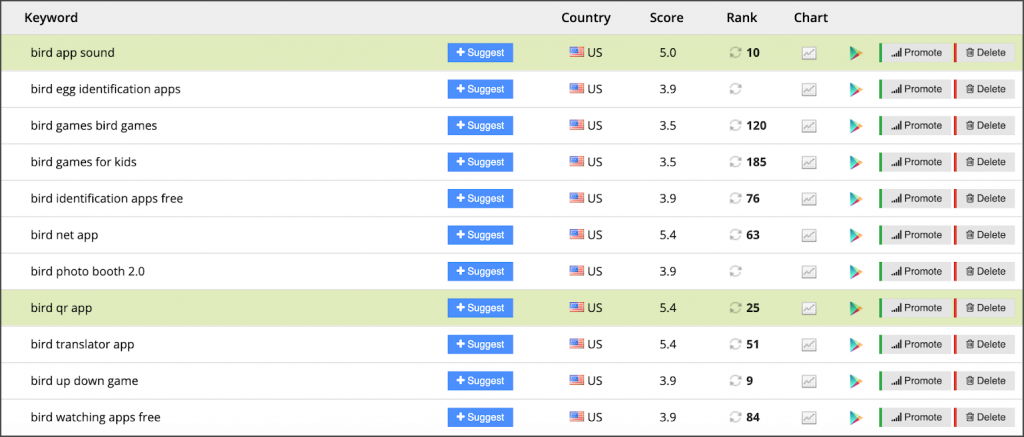 It is better to choose the words with less than 4 difficulty score for promo. We will take 2 keywords in 200-150th positions and order 10 installs per day in the USA. We will put it in a 3 days promotion. We expect a little drop in rankings for the first day (some 10-15 positions) and get +50-70 positions in the next 2 days.
In this test you can check:
Positions growth by keywords;
Google Play reaction on the incentive traffic;
The numbers of installs bought and reflected in Console.
Positions growth by keywords: you will see the final effect of promotion in 2-3 days after it. Sometimes, your positions stay the same for a long time.
Google Play reaction: do you grow in the ranks for the other keywords too? Are your ranks growing all over the cloud?
The numbers of installs bought: In 3-4 days after promotion, the console for Android application should reflect the number of installs you have bought previously. Check it.
First order is -50%. If we fail – we refund. It is time to test keyapp.top up with your application.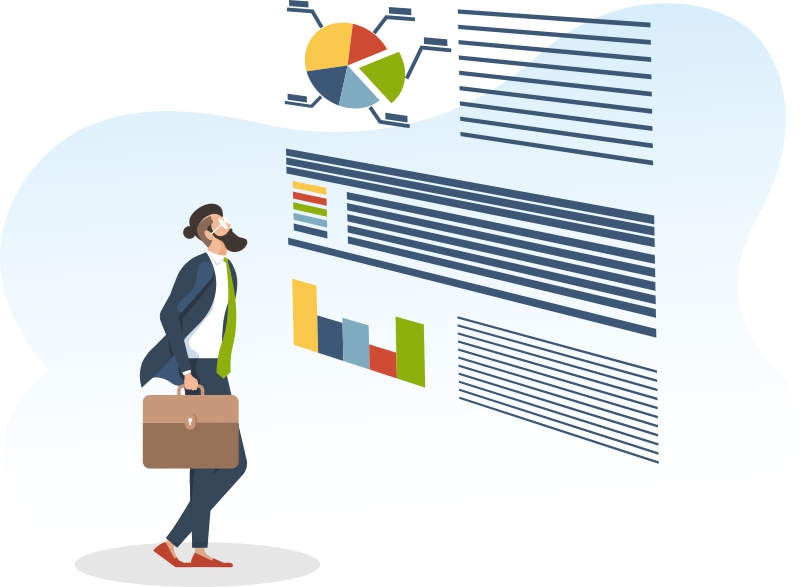 No time for test, let's get right into promotion by keywords
If you have no time or money for a test with -50% for the first campaign, you can run our keyword order with the same discount. Choose the most relevant keywords with the 5-6 difficulty score from those you have added to your My keyword section in keyapp.top cabinet.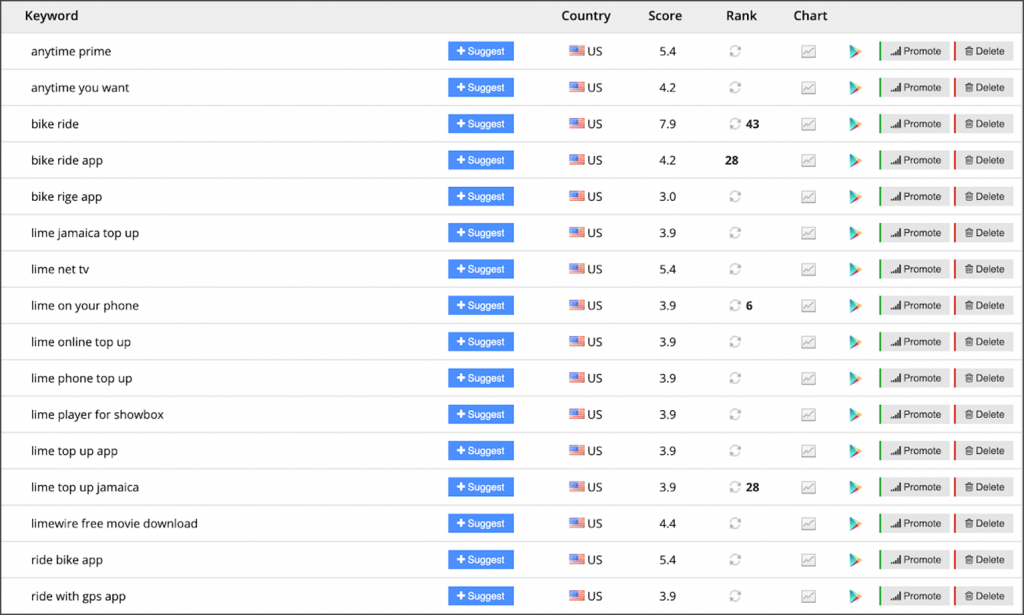 Some keywords are less relevant, so we will delete them from the report. We will stick with "ride bike app (127)" and "bike ride app" for the USA region.
Now we can create our campaign for these two words and promote them.
We will start with 10 installs per first 7 days and +10 installs increase per each 2 days. The maximum limit for keyword campaigns is 14 days, so we will try to make it that maximum 14 days long and use a -50% discount for as long as possible.
It is a common mistake!
Many users waste their first campaign discount not for a solid campaign but for 2-days Package orders. If you do not know how to create a good campaign and have first results in 5-7 days, contact our support team for help.
So, what have we done?
We created a campaign that pushed our 2 keywords in the USA up to the top 5. We ordered 300 installs per each of them, it is 600 installs in total and we paid 60$ instead of 120$;
Our ranks grew up;
We have checked the console in 3 days after promotion: there were 602 installs provided from keyapp.top by that moment.
We now can estimate that keywords with the same score will require 14 days, 300-400 installs while more competitive words and phrases will need more downloads. However, we will focus on mid-frequency words that give maximum conversion from Google Play search into installs.
Your personal manager will help with any issue at keyapp.top. Do not have one? We will assign him/her as soon as you let us know!