Your app offers great functionality and still doesn't have thousands of installs. So what to do? Probably, you selected the wrong strategy for your app promotion. It is important to plan it before launching a product because you need a clear plan of action. But when you have already launched the app, you also need a plan to fix some of the things you missed. Use our article to combine instruments and approaches for your strategy of iOS or Android app promotion.
How keyword promotion by installs works?
Making your app attractive for customers guarantees better clickability and conversion. To bring visibility to your app and more organic downloads, you should buy keyword installs. They are the tool that helps to achieve top search results.
Before buying keyword app installs, you should make a keyword cloud and run app search optimization. Choosing the right keywords is an important step, and you need to pay special attention to it. The first bunch of keywords and phrases is all about your product. Analyze the created product to understand which keywords you need. The basis is the most significant words that describe your application. Then, create word combinations with these words to extend your keyword cloud. You can unite noun with noun, noun with adjective, noun with verb, and so on. You need no special research tools for that. If you run out of ideas, you pay attention to the applications of your competitors. Find apps with the most impressions in your niche and read through their descriptions and reviews. Firstly, it'll help you to understand what you need to improve. And the second, you find words and phrases that bring conversion. Choose phrases that may be relevant to you and add them to the keyword cloud. Once you've finished collecting your keywords yourself, you can use the free keyword analysis tools that give you a few more ideas.
The more accurate the keyword, the easier it is to promote. Focus on a few keywords that matter at first. Checking keywords is a time-consuming process because you do it manually. Enter your keywords in the search field and analyze the results. If there are programs similar in function and subject to yours, the keyword is correct. If not, you better delete it.
Want a full keyword analysis for your app?
Get a Personal Manager to help you with it. Contact our support to assign one to your account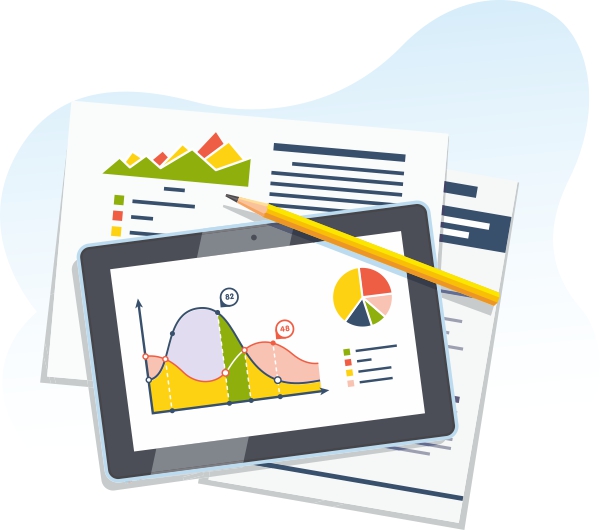 When you've determined the most convertible keywords, you can buy incentive installs. Incentivized installs are mobile app installs that were driven by a promotional offer or incentive. Incentivized install is a way of solving the problem of app discovery. Only real people can do that. Bots simply will not be able to find your application because it has not indexed keywords. Once your app is visible, you can order keyword installs. You set up a campaign and select a region. Firstly, you need to run a test campaign to determine the optimal number of installs. Make an order with 4-5 keywords and about 10-15 installs for each and follow the dynamics of your rating. As soon as you launch it, motivated users get the task to enter a keyword in the search box, find your program, download it and perform some actions in the application. Google Play is more tricky than the App Store. To boost your position, take care of your retention rate as well. You can give your incentive users the task to keep an app on their phones and repeat the same actions after 3, 8, or 14 days. Note that motivated traffic boosts your rank and visibility. It doesn't bring you organic users who make in-app purchases or use your app constantly.
You have two options for app promotion with keyword installs. You can order them from bots or real people. Individuals may perform more customized actions, guaranteeing retention that we mentioned above. But if you need a reliable source of traffic, bots do it better. You set a task and can be sure that it'll be done the right way. People can make mistakes. They forget to change the region and so on. Choose the best option based on your individual needs.
The number of motivated installs can't exceed the number of organic ones. So, if your app is new, buy 20 downloads per day. You'll check how your application reacts to the promotion and estimate how many installs each keyword needs. Volumes of motivated traffic will differ for each search term. It depends on the level of competition by it, its popularity, etc. So, not to waste your money on wrong app store promotion strategies, move stepwise – increase your installs gradually.
Do you need your app at the top?
Write to us to plan your app promotion strategy!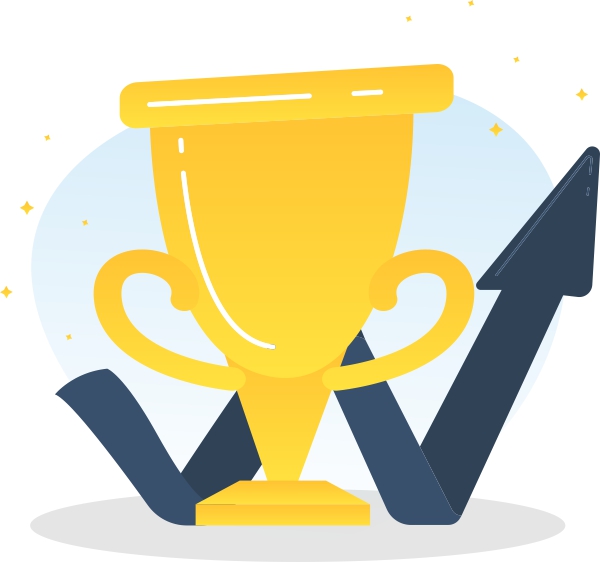 What are the crucial strategies of app store optimization?
You should also optimize the main parts of your application. App store optimization or ASO is a thing in your app marketing. ASO is a process of your app optimization: work on your title, keywords, descriptions to maximize the visibility of your application in the market. It helps you to ensure the diversity of the range and auditing audiences. You can make ASO yourself, but you will need our advice. Getting a higher rank in the app store increases your apps' user base. It can boost your downloads and income generated from your app.
App store optimization starts with keyword research. Preparing a large keyword cloud helps you with further promotion of your app, as keywords will be useful not only for optimization but also for installs from search. Besides, you can leverage ASO tools, your competitors' keywords, autosuggestions of the search field, and Smart Campaign in your personal cabinet at key app. top. Do not limit your keyword cloud to some 100 or 200 words. Not all of them will be appropriate for your campaign, and you should sort them out. Relevance is the only thing you take into account. To bring you organic, a search term should depict the functionality of your app. Double-check if the keyword suits your app by searching for the same products at the app market. Another option is to enter phrases in the search field manually and go into the SERP (search engine results pages). Yes, it will be time-consuming. But if you waste your time and money on wrong search terms, it will cost more. Insert your keywords in your meta and text.
Your app's title plays an important role for ranking. The name should be understandable to the user and contain a relevant search phrase. Add convertible keywords to it. For iOS apps, you should add low-score keywords to your keyword field. It is important to consider the requirements of applications for the title. In the App Store, the length of the name is allowed – 50 characters, but you can see part – up to 30 characters. In Google Play, the name does not limit to 30 characters and can be 100, including part of the directory.
Subtitle or short description should include your keywords as well. It's a field where you should write about your app functionality or category you refer to. Call-to-action will also stimulate your customers to install an app. But you should avoid stop-words in your meta. Adjectives like "free", "limited", "cheap" shouldn't be in your title and subtitle. The same is about verbs and collocations like "buy right now", "use a special offer", etc. It is important to remember that the App Store algorithm does not pay as much attention to the description as Google Play, but the description is іnfluential to your users.
All in all, such tips will help you with ASO for keyword promotion. Note that app optimization is a longstanding process. It's about testing and looking for more effective solutions for your app marketing. So, keep optimizing your product regularly to achieve better KPIs.
Have doubts about your app optimization?
Delegate it to our ASO manager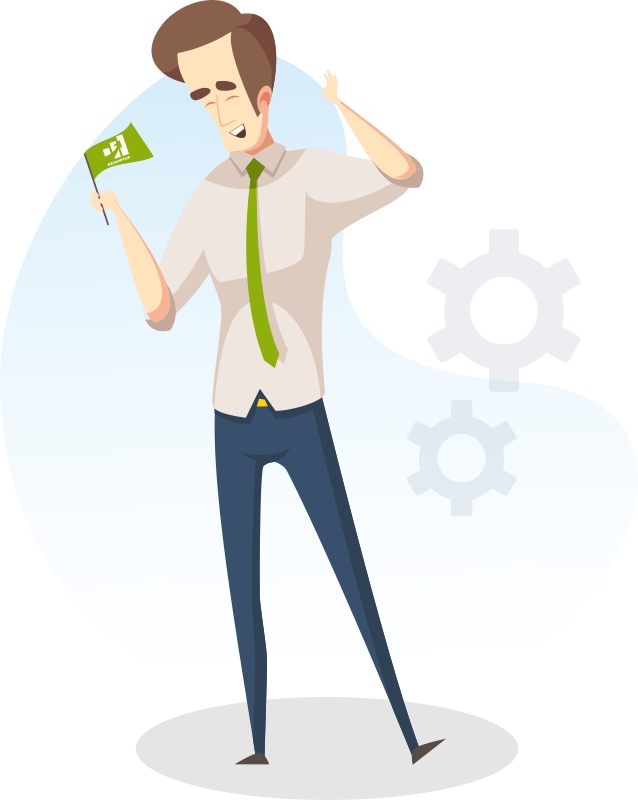 The best strategy for app promotion at App Store by keywords
In general, the strategies for App Store and Google Play are different. The official statistic of Apple states that 65% of downloads are done from the search. This data shows us that you should deal with your app's page optimization. Then, you can take advantage of the biggest traffic source. To beat your rivals, leverage keyword promotion and add them to your meta. The App Store algorithm is field-oriented. So, the key points for your position are your title, subtitle, and keyword field. How to choose the right app store optimization strategies for all of them?
You should insert promising keywords in your app's name and subtitle. We suggest you use 1-2 different keywords. The thing is not to repeat them as the algorithm creates collocations of all entered words. You'll promote more keywords and will be visible for more search requests. In the keyword field, you can enter only 100 symbols, so you should use this space wisely. There are certain rules for it:
enter words one-by-one, not the whole keywords,
avoid articles, plurals, diacritical signs, misspellings – for English,
don't enter such words as "free", "cheap", "app", etc.,
use "3" instead of "three",
separate words only with commas, don't use spaces.
For effective iOS promotion, make sure that keywords are relevant. You aim to predict the intention of your users. If search requests don't display your functionality, a user will be disappointed and uninstall your application straight away. Too many uninstalls harm your ranking and reputation, so use only related terms. Also, you should constantly make updates for your meta and target new keywords. Ordering keyword installs for terms in your meta will enhance your position faster.
How to market a mobile app wide? Deal with its localization. You have an option to optimize your listing page in the App Store for the main and additional languages. You'll target more keywords and increase your reach this way.
The most effective app marketing strategy for Google Play
For Android applications, critical things are a title, short description, and long description. As you know, your title and short description should include related keywords. You can leave long-tail keywords for description. We recommend using up to 10 search terms in your text. Though, pay attention to the keyword density: you shouldn't repeat the same phrase more than 3-5 times. Your text should be about 1500-2000 symbols, scannable, and structured. Add emojis or make lists to make a text easy to read. To boost your position, you should use promising search terms at the beginning – the first 160 symbols and at the end – the last 100 symbols. Also, check your text in the Google Cloud Natural Language. It is a free tool that assists you by checking your text. Your description should belong to the right category and the score should be 8.0 or more.
Optimization of your icon and screenshots is essential to achieve a higher conversion with cheap app promotion. They help to turn your visitors into customers. Your icon is the first thing that your user sees. Make it catching and provoking curiosity. You should use colors that differ from your competitors. Let's have a look at the search results by the keyword "photo editor free app". You see 3 applications with almost the same palette. Here, you gave attention to Snapseed, aren't you? The green color on the white background helps it to stand out. So, as you see, a remarkable icon helps to grab more customers' attention.

Screenshots are a chance to represent an experience with your app, display its functions. You can use either horizontal or vertical photos. Note that when you decide on the vertical format, 3 screenshots are shown in the results. They give users an idea about your app from the first sight. In turn, only one horizontal screenshot is visible on the SERP. Use photos that trigger positive emotions like happy people with your product. By seeing human beings in advertisements, we associate ourselves with them and are inclined to buy a product.
Dealing with app reviews should also be a component of your app store optimization strategies. Reviews and ratings from organic users impact your position. It's also a chance to get across to your audience. So, you can make use of all possible marketing tricks.
Want reviews that will stay on your app page?
Why strategies in the iOS promotion and Android app promotion differ?
We have shown you the peculiarities of the promotion of the App Store and Google Play. In practice, you are free to use the same texts and visuals for both markets. However, pay attention that their algorithms are distinct and consider different aspects. Both markets don't publicize their ranking factors. But through trial and error, some patterns were identified.
The Android algorithm is text-oriented. It means that the most influential factors for your android promotion are your description and title. You have 50 symbols to enter in your title and 80 symbols for your short description. There are 4000 possible symbols for a long description. The Play Store algorithm is more complicated and demanding. It takes 3-4 days to recalculate your rank after the update or ordering keyword installs. Also, it notes external factors like app retention, in-app actions, frequency of using it, etc. Another particularity is that you can insert related keywords in your URL and motivated reviews to promote them.
During iOS promotion, note that the App Store algorithm is fields-oriented. It considers your app name, subtitle, and keyword field to define your rank. The title and subtitle have 30 symbols. In the keyword field, you can enter 100 characters. The last one is typical merely for the App Store and isn't visible for visitors. But it's vital for your position. The iOS algorithm takes words from this field to form combinations and displays you the results. Though, your title has the most value for app promotion. It means that you should select search terms for it scrupulously. The iOS algorithm is less demanding, it takes 24 hours for rank changes. A nice feature is that you can reset your ranking after each update. So, you don't spoil your reputation with a failed app version.
Both app stores consider such ranking factors as:
installs volumes,
rating,
regular updates (iOS apps need approvement),
developer name,
localization,
visuals.
The audiences of Google Play and App Store also have distinctions. Android has a larger audience, but it's less likely to install a paid app as there are a variety of free options. iOS users usually spend more on apps, but they seem to be more captious: they can even look through all your screenshots. In turn, Play Store users take quick decisions and consider visuals, ratings, and a short description. Note all particularities of iOS and Android app marketing, and you'll have a clear idea of how to improve your listing page.
Are reviews important in the app promotion?
Ratings and reviews are also significant for the reputation management and advertising of your application. Rating brings more purchases and installs, this is perhaps the first thing that people pay attention to when choosing an application for their device. 85 percent of people read reviews before installing the program. Therefore, we can say that rating and feedback are crucial. But despite this, people always have mixed opinions about whether to buy positive reviews from Google Play аnd App Store for their application or not and how to do it.
A program that has a sufficient number of positive reviews causes the customer increased reliability and trust in your product. Each review, in addition to new installs, involves writing new reviews. For advertising with reviews to work properly, you need to choose the right marketer. Too often, companies simply use copies of edits, which will already cause potential customers to distrust. Choose wisely and buy positive reviews in the right companies!
Start your push to the top with a discount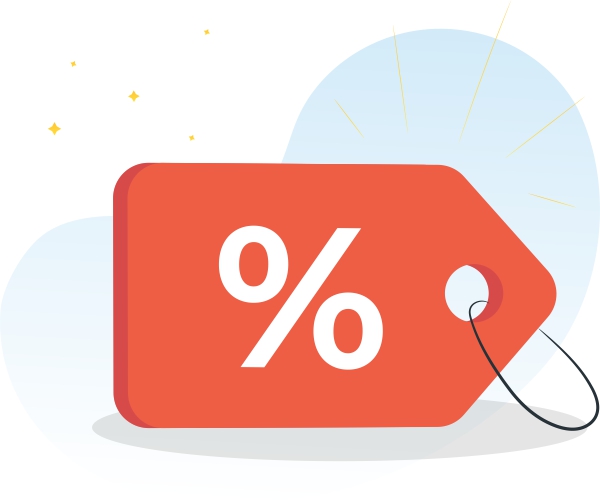 Summary of ideas for app promotion
Mobile marketing has many nuances. They can be confusing. But you can use the following guidelines:
Make keyword analysis. Collect as many keywords as possible. Write down your own ideas, check your competitors' app pages. You can use ASO tools and autosuggestions of the search field. Note their relevance. A search term has to display your app's functions and features. Check it manually. You should enter a keyword in the search field. Applications from the results should have the same functionality as yours.
Optimize your app – ASO. You should develop the main part of your app – title, screenshots, descriptions, icon, keywords. Add promising search requests to your meta and description. Elevate the quality of your icon and screenshots. You need to make them unique. ASO is a long process which is an essential part of your app promotion.
Choose different strategies for iOS and Android app promotion. The algorithm of Google Play and App Store have distinct ranking factors. Android is text-oriented, so you should apply yourself to your description. Enter up to 10 search requests to it and repeat them 3-5 times. The most convertible search terms should be in the first 160 characters and in the last 100. IOS is fields-oriented, so the determinatives are app name, subtitle, and keyword field. Use only related keywords, don't repeat them in several fields.
Buy keyword installs. Motivated installs help to enhance your app visibility. To order keyword installs you should choose relevant keywords and set up your campaign. You should increase the number of installs gradually to get firm results.
If you have doubts or questions, contact our manager. We will assist you with your app promotion.