Keyword promotion is about moving the application up the ranks by the words and phrases others search for the products like yours. The primary objective of keyword promotion is getting 1-3d ranks in the Android or iOS market. There are two principal ways to achieve these ranks: either with incentive keyword installs by real people or with search and display ads (they do not give the same direct effect but can help with indexation and getting some ranking). In this article, we explain how motivated installs affect your iOS and Android applications' ranks.
What happens when you click "Start" button
If you order motivated traffic from one of the CPI/CPA networks (for example, Google Ads is one of the most well-known traffic providers) you begin to get impressions (moments ads are shown to the potential clients) as soon as you press Start and your balance is topped up. This is not keyword promotion, as you target the audience by location, demographics, but not the search intention itself.
When you press "Start" at the keyword campaign, a pull of users from targeted locations gets the task to search for your application by a certain word or phrase (you choose it creating the campaign) and to install it. They search, download, and open the application. So, the install is listed by the algorithm. After that, motivated people keep the application on their phones from 2-3 to 14 days. This motivated behavior gives maximum results for the rank growth. These installs are called motivated or incentivized because those users are paid for installing your app.
You can also control the number of installs and spread them throughout the day. Keyword campaigns have more instruments for tuning up your promotion by installs.
Want to know how to create the most deliberate keyword campaign? Ask us!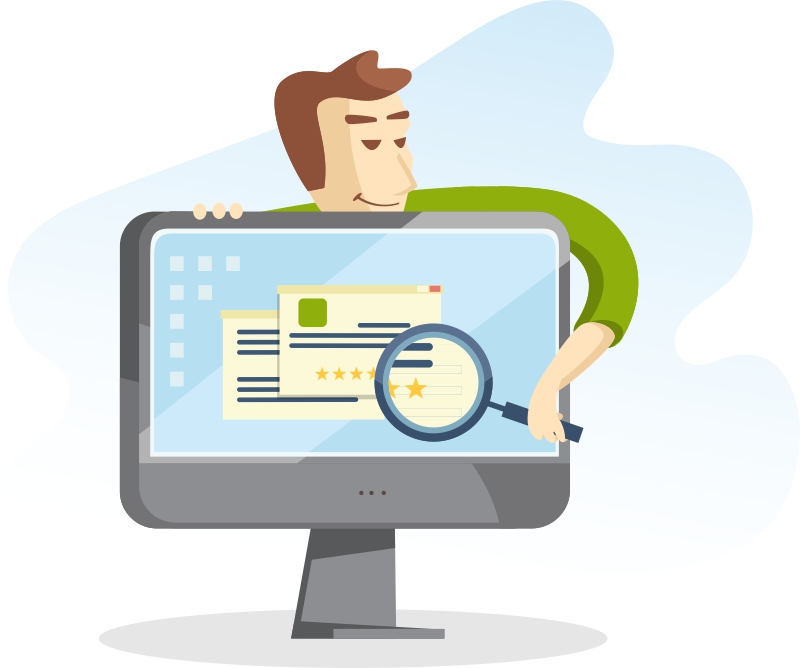 Do you get the results during promotion?
Yes, you do. The idea of traffic from ads is that you pay and get first app page visits (and probably installs) the moment you launch the campaign. Installs from the ads are useful when you get the revenue from marketing, when you have to index the new application or balance the motivated installs (so keyword search by them does not look suspicious). However, keyword installs do not give the results the moment you start the order.
First installs by keywords are made as soon as you make the order, but to track them you need to look into Google Play or App Store Console. It takes up to 2 days for Google to update the information, when data about the iOS app will be visible within 24 hours.
Installs by keywords grow your app search ranks. And positions by keywords give you organic visibility.
You should understand that incentive installs by keywords give the ranks, but motivated people do not use your applications or make in-app purchases. They open and simulate the activity within the app and that is the greatest difference from ordinary paid traffic.

With these low positions in India, people need to scroll down the list of the applications to find this app and download it. That means that many potential users are distracted by his competitors. So, we have to move the app up to get more people to see, click and use the dating application.
At the beginning of the promotion, the client's app gets up to 190 organic installs daily with 9$ (47USD per 1000 installs) in app purchases from the new users. Also, he was buying ~1000 installs per week for 30$ and getting 41$ of average revenue from this traffic. In total, he was earning 10,57$ daily from all traffic sources. He decided to invest into promotion by keywords to get the positions and visibility with more traffic and increase the income.
We created a 9-days promotion campaign in India for his application and planned promotion with a 575$ budget that client offered us. See the dynamics of positions growth in the chart below: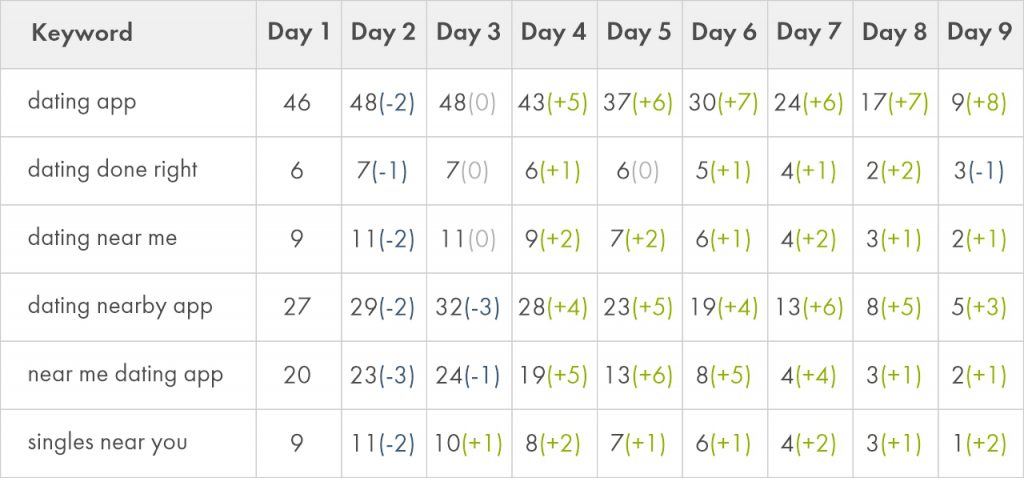 After promotion, client's dating app became visible receiving +80-95 organic installs more per day. With this, daily revenue from organics grew up to 31$. In the next 30 days, revenue from promotion by keywords overcame the investments our client had made into it.
How should I understand this data?
We have spent 575$ for a 9 days promotion. This sum was enough to get the clients' keywords into 10th positions at the Play Store. After promotion with keyword installs, the overall numbers of installs from search increased from 190 to ~280. The revenue has increased from 10,57 to 31$ a day.
If the revenue rises with more installs from keywords, it means that you have chosen the right words and phrases for promotion
Want to find keywords that bring money?
We will do this for you!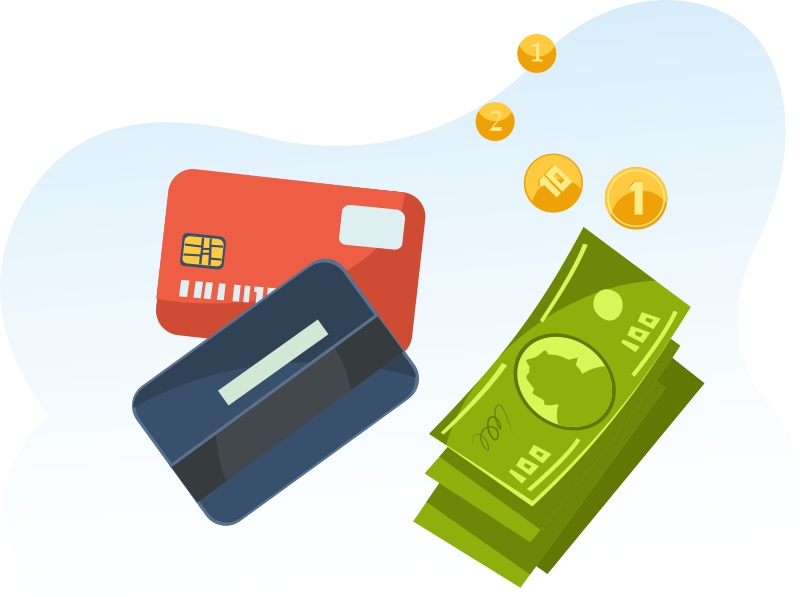 What will happen with my app after promotion?
When you stop your paid ads campaigns, the traffic flow will also stop. That means you will no longer get app page visitors and downloads. But when the keyword promotion stops, you are at the maximum positions by your most relevant words and phrases. If your application is optimized and has a high conversion by these keywords, you will lose positions gradually or do not lose them at all.
The app we used for this case was promoted by these keywords (dating app, dating done right, dating near me, dating nearby app, near me dating app, singles near you) 3 months ago. For the last 3 month with no promotion, dynamics by these words & phrases was the following:
(Click the chart to zoom in)