Hello, guys!
Today we would like to share with you one of our recent app promotion case studies!
High-competition keywords can be extremely hard to boost.  In this promotion, we tried to push a popular keyword 'fishdom'. As you can see from the chart the promotion took a whole week 1355 installs each day. As the result, the app went from the position 245 to the position 25 – 221 positions higher for this keyword!
Please take a look at the graphics: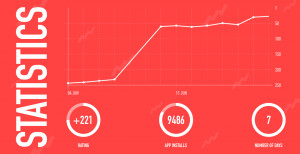 We don't share the app's name and icon for privacy purposes of our client.
App promotion is different for every client. But with a consistent traffic flow for a fixed amount of time, there's no way to fail. The app is sure to go up in rank!
If you want to have the same result, visit Keyapp.top and set your promotion campaign, wait for a few days and see the real result!