Guest post by Moburst
2019 is shaping up to be the most exciting year yet in the world of mobile. From the hardware side, we're seeing intense competition among manufacturers to set themselves apart and really wow consumers. This has already resulted in innovations like the foldable screen, and there are more surprises expected in the upcoming months. On the software side, the constantly improving Android is leveraging the latest technologies to provide increasingly impressive experiences.
Android powers over 2.3 billion mobile devices throughout the world. This means that staying on top of the Android trends is critical for those involved in the mobile ecosystem. We'll explore the top Android trends of 2019, their implications, examples, and practical takeaways.
Top Android Trends of 2019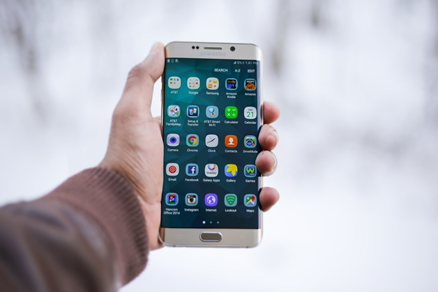 There are so many predictions for the top Android trends of 2019 that it's hard to separate the useful information from the useless junk. It's also easy to herald general, over worn topics: AI, Blockchain, Chatbots, AR and VR, and so on. These technologies will play a big role in the future. However, we want to give you more practical top Android trends of 2019:
Wearables and IoT
Wearables like smartwatches have become mainstream. For a while, they were only used by tech geeks and triathletes. However, today, 1 in 10 adults owns such a device.
This has a huge impact on Android, as we're seeing an interaction beyond just smartphones, into every aspect of our lives. It started with watches but is already expanding into home automation and security, gaming, fitness, kidtech and more.
As 2019 progresses, expect more devices and wearables to be integrated into the Android ecosystem.
Security
Anyone following the news – or even scanning the front pages – will know that security, particularly regarding mobile devices, is of paramount importance.
Top Android trends for 2019 in terms of security include:
Activity around data protection: including data permissions, retention and security
Increased use of mobile antivirus apps
As security questions pile up around issues like public wifi, expect increasing use of VPNs
Firewall apps becoming mainstream
While this focus on security may seem restrictive, it has generated many positive developments. Kidtech, for example, is a fast-growing area. With no data legally available for kids under 13, according to the Children's Online Privacy Protection Act (COPPA), and a massive number of internet users being in this age bracket, Android developers are exploring ways to safely connect with this audience. Apps and platforms that are already in this space, such as SuperAwesome, are becoming increasingly popular.
The Virtual Assistant ("Hey Google")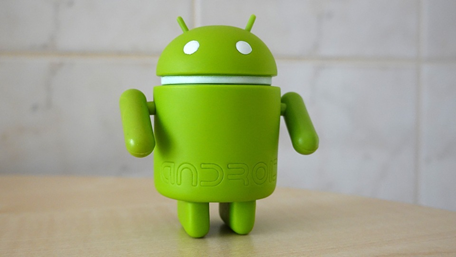 Our world is increasingly being directed by our voice, and every one of us now has a Personal Assistant in our pockets. Personal assistants like Google's are being used to set up meetings and reminders, provide important information, and even book restaurant tables or tickets to shows. Users need to look at their screens less, as one voice command opens up a world of possibility.
From an Android perspective, there is a massive opportunity in the world of voice. New apps will need to be developed, of course, but there's something bigger going on here. It's a change in approach, a move from the keyboard-centered way we interact with our devices, to a hands-free, more holistic approach to technology. A key Android trend for 2019 is Android leaders thinking beyond the smartphone.
Personalization From A Wide Range of Inputs
Advertisers are going after the holy grail: a complete picture of their target audience, complete with information from disparate corners of the mobile world. For example, Youtube might tell you that a user loves basketball. But what music do they enjoy? You will have to get this information from Spotify. Pulling this all and centralizing it can provide advertisers with incredible insights. They will know what message to send you, at the perfect time, in the perfect way.
It gets pretty deep (and some would say scary): apps and sensors can pick up your unique way of walking, how you hold a device and type, and what time you wake up and go to sleep.
This will obviously have to be balanced with privacy and security concerns, but the future is certainly exciting when it comes to real-world applications of this data. Besides advertisers, consumers themselves are likely to benefit from the trends. Here's a small example: imagine if you could unlock your device just from the way you pick it up.
Consistency Across Devices and Experiences
Android is everywhere! Powering your phone and tablet, your smartwatch, even your car's entertainment system. Whereas consistency across devices was traditionally a hallmark of the Apple ecosystem, today Android users also benefit from this comprehensive approach.
For Android thought leaders, this means thinking about how a user will interact with your Android product or service across a range of experiences: from home entertainment to security, fitness, business and more.
Consolidation in the app Space
Mobile apps are projected to generate almost $200 billion in revenue. Yet according to ComScore, smartphone users spend 50% of their time in one app, and 97% of their time in their top 10 apps.
The practical implication of these facts is that to stand out, you really have to be amazing and add value. This process starts off at app discovery, through the conversion funnel, and into ongoing engagement and social sharing.
Actual Android OS Changes
Android's latest Pie continues the trend of improving user experience and providing powerful tools for developers. Featuring adaptive battery usage, improved AI predictions, Slices and a whole lot more, Android itself is trending for 2019.
Next up? Android Q. Watch this space!
Top Android Trends For 2019: What It Means For You
More people are spending more time on apps, meaning that Android apps have a huge role to play in people's lives. Consumers are also becoming more discerning; with so much choice out there, an app has to both impress from the very beginning, as well as provide a consistently great experience throughout.
We can't emphasize enough the need to stand out. There are over 2.6 million apps on the Google Play Store. So it's no longer a case of "build it and they will come". For users to actually find an app – and then download and use it – Android app developers need to think strategically about issues like ASO and mobile marketing. A mobile advertising agency like Moburst can be particularly helpful to stay on top of trends and get your app ranking with its app store optimization services.
These are exciting times for Android users and developers. There are great technologies out there and an incredible range of devices to be integrated with. These top Android trends of 2019 are more than just passing fads, they present a whole new frontier in terms of what's possible.